With more than 4,000 years of recorded history, China has one of the oldest civilisations in the world. You will find something to marvel at everywhere you travel, from the 2,300-year old Terracotta Army in Xian to the landscapes of Guilin where limestone mountains rise above the river and plains, from Neolithic villages to the go-getting modernity of Hong Kong, from Beijing's burgeoning skyline to the towering ramparts of the Himalayas.
Cruise the Hong Kong harbour, take in the views from Victoria Peak, have fun in Disneyland, explore Macau and savour some of the best Chinese food in the world. For a more cultural holiday, head to Beijing with its many attractions such as the Great Wall, Tiananmen Square, the Forbidden City and the Summer Palace or to Shanghai, China's most cosmopolitan city. It does not possess the epic history of Beijing or Xian but is a perfect blend of the modern and traditional.
At a glance
Capital city: Beijing
Emirates gateways:
Beijing Capital International Airport
Guangzhou Baiyun International Airport
Shanghai Pudong International Airport
Hong Kong International Airport
Yinchuan Hedong International Airport
Zhengzhou Xinzheng International Airport
Distance from airport to city centre:
Beijing: 25 kilometres
Guangzhou: 28 kilometres
Shanghai: 32 kilometres
Hong Kong: 39 kilometres
Yinchuan: 25 kilometres
Zhengzhou: 25 kilometres
Time zone: GMT + 8 hours
Currency:
Chinese Yuan Renminbi (CNY); USD 1 = CNY 7.75
Hong Kong Dollar (HKD); USD 1 = HKD 7.75
Languages: The official language is Standard Mandarin. English is widely spoken in Hong Kong and the main tourist areas on the mainland.
When to visit
The climate is predominantly dry from mid-October to March while the spring months, February to April, are pleasant and cool. Beijing has cold and dry winters and warm, humid summers.
Events
Hong Kong Rugby Sevens (March)
Shanghai Formula One Grand Prix (April)
Shanghai Music Festival (May)
Hong Kong Sale (July – September and December – February)
Hong Kong Cricket Sixes (November)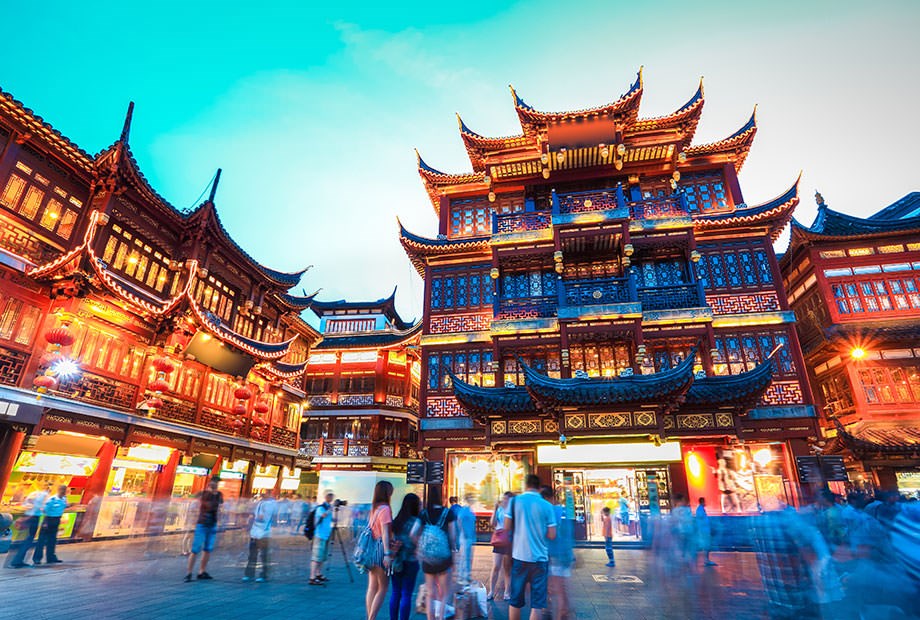 Shanghai
Situated in the heart of Pudong and is one of the highest hotels in the world. Cloud 9 Bar on the 87th floor provides spectacular 360-degree view of the city.
Shanghai is situated on the banks of the Huangpo River and is China's largest and most dynamic metropolis, rich in history with a vibrant street life and vivid modern attractions.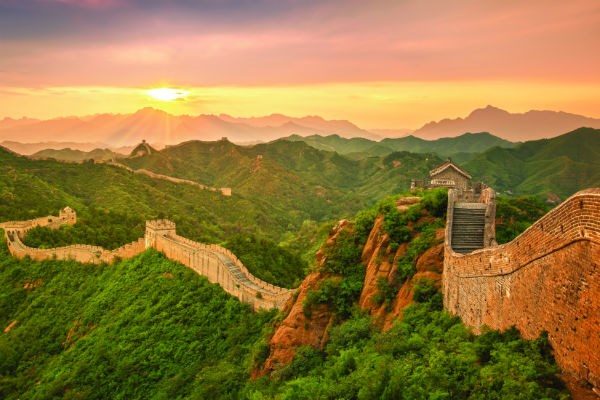 Experiences
China has a host of must-see attractions – ranging from spectacular natural wonders to some of the world's most impressive and imposing man-made structures.
Visit the unique 2,300 year old Terracotta Army in Xian.
Try your hand at the ancient and relatively gentle Chinese marital art of Tai Chi – a popular activity with locals that is available in most of China's cities.
Enjoy a relaxing cruise on the Li River as you travel to Yangshuo through stunning scenery.
Dine at one of the restaurants on Shanghai's historic Bund waterfront promenade while taking in the city's ultra-modern skyline.
Visit the iconic Great Wall of China on a day trip from Beijing – top of the bucket list for most visitors to China.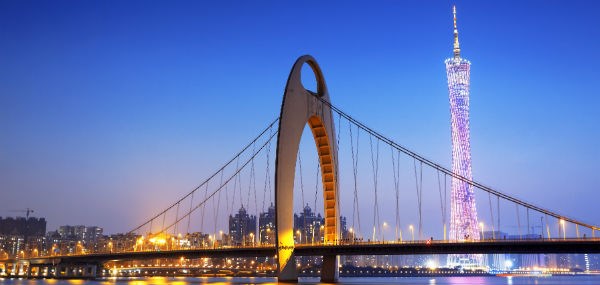 Guangzhou
A luxurious hotel perfect for couples is just a few minutes away from the Guangzhou Museum, shopping centre and Guangzhou Opera House and Canton Tower.
Guangzhou is one of China's wealthiest and most progressive cities, famous for its foreign trade and China's biggest manufacturing zone.
Beijing
An iconic hotel and a combination of historical and modern china, is located on the 'Street of Eternal Peace' near the Forbidden City and Tiananmen Square. A haven of relaxation and perfectly set in Wangfujing, Beijing's shopping district. Rooms are exceptionally spacious, warm and inviting.
Beijing is a city of extremes with glittering skyscrapers, mazy hutongs and the enigmatic Forbidden City, allowing you to embrace their rich past and enjoy their exciting future.